I know we've discussed this before, but I wanted to post some pics of what my sled looks like when I start it.
I had the ECU update, but have yet to try the Hotwires as suggested by another member.
I know these sleds don't all take to the ECU update, but this is excessive....It looks like its on fire !
Fresh Start...
After a few minutes of warm-up revs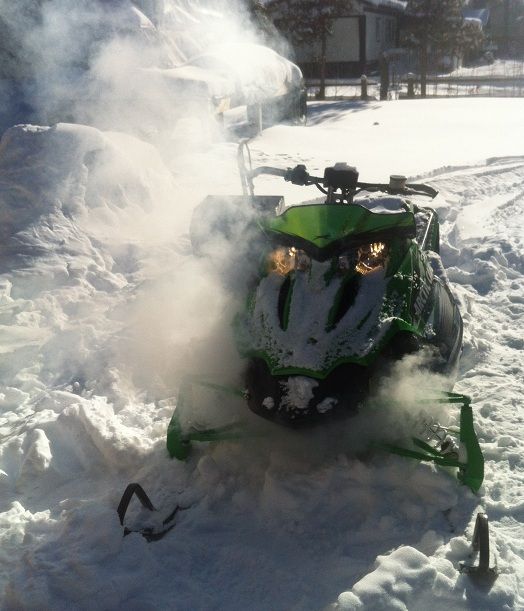 Also when riding I have smoke coming out of my hood through the steering post hole. Any ideas why or where there may be a leak?
I tried to take off the hood and see, but I cant locate anything as nothing is really standing out as "leaking".